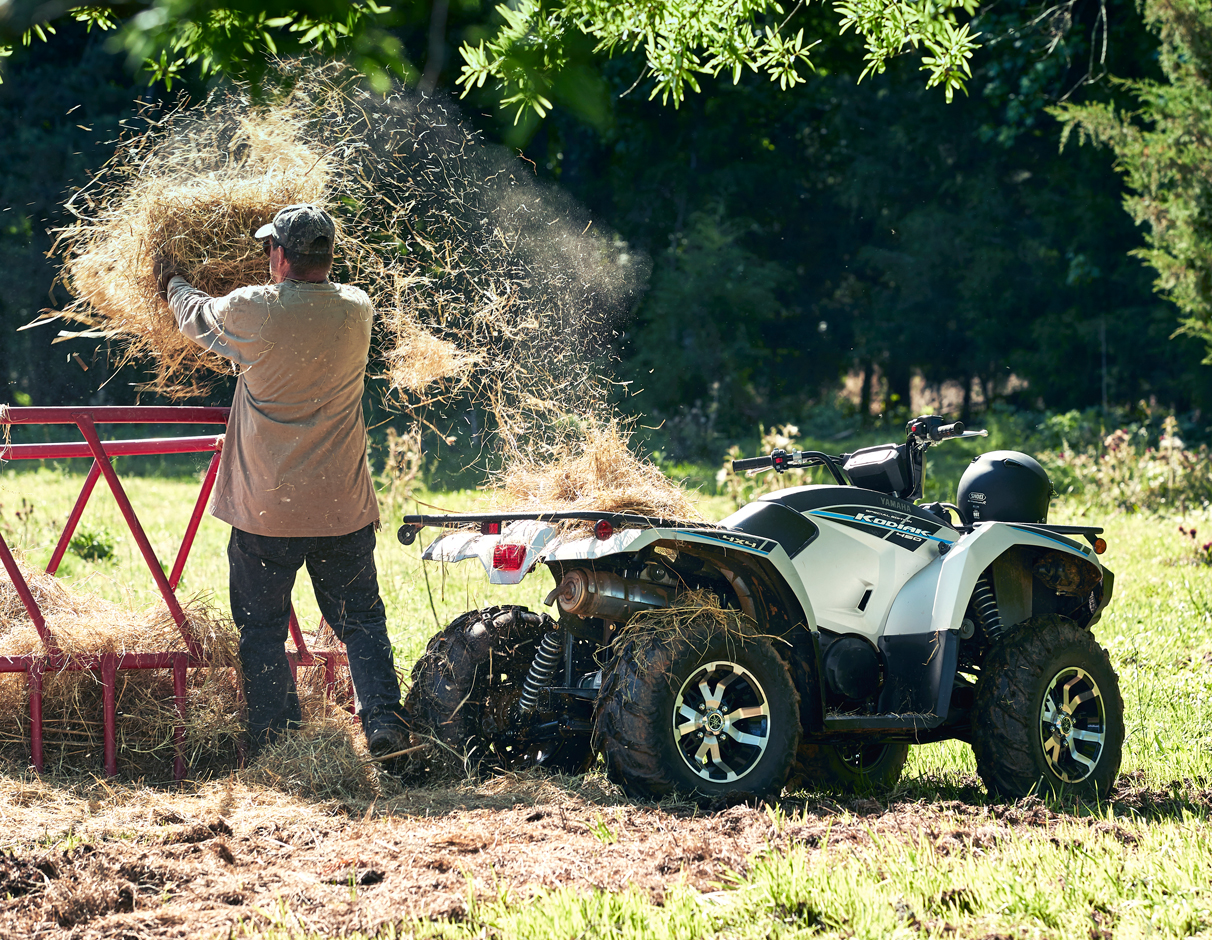 Some years back, the only means of transport an Australian farmer would have on his farm, would be the traditional tractor, and while this was fit for purpose, it was a large vehicle that couldn't go to many of the places that we wanted it to go. While Australian farmers are still using their tried and tested tractor, many of the day-to-day tasks that farmers need to do, do not require a vehicle such as this. This is where ATVs come in, and they are able to do the smaller jobs that need to be done, over a much wider area. An ATV can get you into those hard to reach places that are difficult to navigate, and farmers are finding that it is now a piece of farming equipment that they can't do without.
There are a number of ways that you can use fantastic vehicles such as the Yamaha Kodiak 450 EPS, and the following are just some of the ways that you can use your ATV for farm work.
Transportation of essential supplies – If your farm is particularly large and covers a wide area, then your animals are free to roam wherever. This means that you might have to travel considerable distances in order to feed them, and an ATV allows you to carry a significant amount of supplies to hard-to-reach areas.
Ploughing & raking – Your ATV can become a kind of miniature tractor, and all you need to do is to put on a plough attachment, to the back of it, and you will be able to plough your fields to plant some much-needed crops. It is also ideal for those of us who have particularly large gardens.
Building fences & catching livestock – Fencing work is an ongoing job, and so your ATV will allow you to transport your supplies, like posts and wire, to the site. Taking care of animals is a 24-hour job, and so having a vehicle that allows you to catch them quickly, for things such as vaccination, is a definite time saver.
There are so many uses for your all-terrain vehicle on your farm, that the list is pretty much endless. You can use it to plough snow if you get any, you can attach a mower which you can pull behind, and you can attach a seed spreader as well. As well as being very practical, it makes the farming occupation more fun, and it will certainly put a smile on your face.