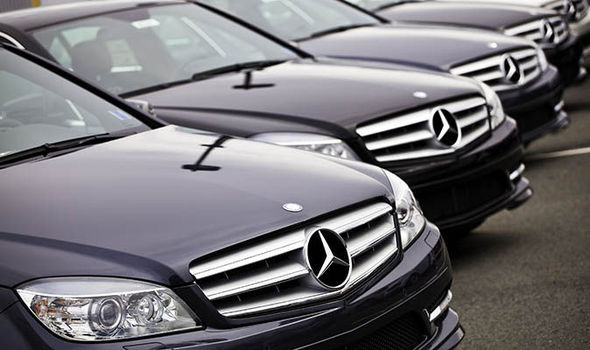 The Dieselgate scandal first broke in the United States in September 2015 with Volkswagen being the only manufacturer implicated by authorities. In 2016, American Mercedes-Benz owners filed a class-action lawsuit and alleged that the German carmaker installed defeat devices in the vehicles they purchased. This forced Daimler, Mercedes' parent company, to conduct an investigation on the allegation.
A year later, Daimler's manufacturing sites in Germany, 11 of them, were raided by prosecutors in relation to the alleged use of defeat devices in Mercedes-Benz diesel vehicles. By June 2018, the KBA or Federal Motor Transport Authority's discovery of defeat devices in the carmaker's vehicles led to the forced recall of around 774,000 Mercedes-Benzes throughout Europe. Although Daimler disputed the claims, the company complied with the KBA's request.
The recall is necessary so the affected vehicles can be fitted with new, better, and defeat device-free engine software.
A Mercedes representative refused to call the action a recall and preferred to label it as a proactive step in ensuring their diesel vehicles are as safe and clean as diesel cars can be.
Affected Mercedes-Benz vehicles
According to Mercedes-Benz, the recall in Europe involved around 670,000 vehicles and 280,000 of these are owned by drivers in Germany. Additionally, most of the vehicles were included in the voluntary service action in Europe of over three million diesel Mercedes-Benzes. This action is unchanged and still ongoing after it was announced in 2017.
The vehicles officially included in the recall are those equipped with the Euro 6b emission standard (which is no longer in production). It specifically affects these models:
OM 626 – C-Class 1.6-litre diesel
OM 622 – Vito 1.6-litre diesel
OM 651 – V-Class 2.2-litre diesel
OM 642 – GLE/GLS/GL/ML 3.0-litre diesel
OM 651 – GLC 2.2-litre diesel vehicles
The following model variants were also affected by the Mercedes-Benz Europe recall but are now exempted from the recall:
CLS 350 BlueTEC
CLS 350 BlueTEC 4MATIC CLS 350 d
CLS 350 d
E 350 BlueTEC 4MATIC
E 350 BlueTEC
E 300 BlueTEC
E 350 d 4MATIC
E 350 d
Vans were also included in the recall, particularly those that had Euro 6b emissions standard, the production of which has already ended.
It is important to note that although a variety of models were (or are) affected; only a specific production period is implicated in the recall. It is not possible for any car owner to determine if their vehicle is affected by just looking at the engine and model.
Mercedes-Benz typically contacts affected drivers whenever there are updates. Representatives will inform the customers if their vehicle is a part of the voluntary service action or the recall. If a vehicle is already included in the voluntary service action, it shouldn't be part of the obligatory recall anymore.
Additionally, affected customers were required to schedule an appointment with a Mercedes-Benz workshop for the recall.
Defeat devices
Defeat devices have been around for years but only gained prominence in September 2015 after US authorities alleged that Volkswagen diesel vehicles sold in the country were fitted with the said devices. These devices are illegal because they are used to detect when a vehicle is in testing so they can automatically and artificially reduce emissions.
However, if the vehicles are taken out of the lab and driven in real-world road conditions, their real emissions levels are revealed. Without the suppressing action of the defeat devices, the vehicles' emission levels are sometimes at least four times over the legal limit.
What this means for car owners is a deception on the part of their car manufacturers. Volkswagen was only the first carmaker implicated in the scandal but Mercedes-Benz soon found themselves in the same hot waters. Other vehicle manufacturers were soon added to the list.
In the UK, the Mercedes-Benz scandal reached a major turning point in May 2020 when group litigation was launched against the company by affected car owners and their lawyers. This was followed by recalls in October 2020 and towards the end of the year, UK law firms were filing Mercedes emissions claim cases one after the other.
There are three reasons why affected drivers are encouraged to bring an emissions claims case against vehicle manufacturers:
Their manufacturers cheated the system
The manufacturers lied to their customers (the car owners)
Vehicle emissions harm the environment and affect human health
Emissions from vehicles are known as NOx or nitrogen oxides, which contain NO2 or nitrogen dioxide and NO or nitric oxide. When these two combine and react, they form acid rain, ground-level ozone, and smog.
Exposure to NOx also results in several health issues, such as asthma/aggravated asthma, lung problems, and other respiratory problems. NOx also increases the risk of cardiovascular diseases and can even lead to premature death.
What to do when filing a claim
The claims process is a complex and long one, so it is best for any car owner to find a panel of emissions solicitors. These people are trained, experienced, and dedicated to winning diesel emissions claims for affected car owners. The panel of solicitors at ClaimExperts.co.uk are an ideal choice because of their professionalism and commitment to their clients. Start your emissions claim now by getting in touch with them.