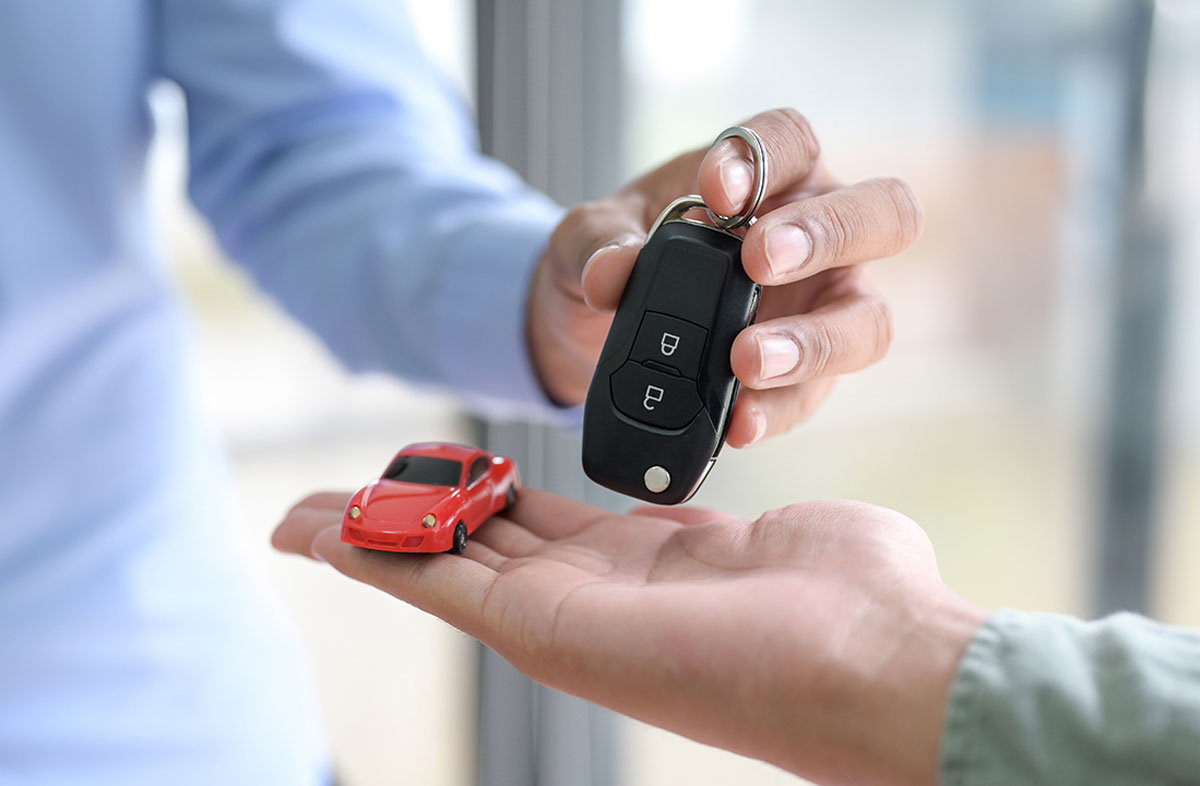 A subscription service can be a convenient option instead of owning a car. Such services provide different car options and factors like the model of the car and the length of time required to determine the monthly fee. You'll also have access to special perks like roadside assistance and maintenance coverage.
By subscribing to a car instead of buying one outright, you can save money in the long run because you won't be responsible for repairing or dealing with unexpected costs associated with ownership. In the section below, we'll discuss car subscription vs buying a car.
So, let's get started.
Buying New Car
Even though buying a new car is exciting, it's essential to do research beforehand. Start by deciding on the make and model you want, considering factors like cost, fuel efficiency, safety ratings, features, and other important considerations. Afterwards, consider purchasing or leasing the vehicle. Leasing may be more affordable in the short-term but purchasing gives you ownership and equity.
After deciding, it's time to shop around for the best deal. Compare prices online from different dealerships and financing options available from banks or credit unions.
Benefits of Buying New Car
Buying a new car is an exciting experience that offers many advantages over buying a used vehicle. With a new car, you can enjoy modern styling, advanced safety features, improved technology, and the peace of mind with knowing your car was made just for you. There are also several other benefits to consider when buying a brand-new car.
First, driving off the lot in a brand-new vehicle means you don't have to worry about any existing problems or previous damage from prior owners. You can also rest easy knowing you won't be hit with costly repairs soon after purchasing as would be more likely if buying a used vehicle. Plus, most new cars come with warranties protecting buyers against unforeseen repairs down the road.
Another great benefit of buying a new car is that you can customize it to your exact needs and preferences. From choosing exterior colours to interior trim options, even selecting the latest technology features – the sky's the limit when personalizing your new car.
Car Subscription
Car subscription services are a good alternative to owning a car outright. They offer flexibility, convenience and cost savings over a long period. There are various car subscription services, ranging from short-term rentals to monthly subscriptions, allowing you to switch cars as often as you want. Car subscription services can be divided into two main categories: short-term and long-term.
Rental companies typically offer short-term subscriptions, with periods of anywhere from a few days to several weeks. Long-term subscriptions are more expensive, but they also provide greater savings over the long run and more flexibility when switching cars. It would be best to subscribe to a car on Quiklyz.
The Benefits of Car Subscription
Flexibility: Car subscriptions offer great flexibility, allowing you to switch cars whenever you want or need to. You can choose the model and term best suited to your lifestyle, budget, and needs.
Cost-Effectiveness: Car subscription services are often more cost-effective because they include all costs of owning a car, such as insurance, taxes, and maintenance in one monthly fee. This means there's no surprise when it comes time to pay for your car every month.
Convenience: Car subscription services save you time and hassle by taking care of all the paperwork involved with buying a car and offering delivery service directly to your home or office so that you don't have to worry about going to the dealership.
Variety: With car subscription services, you can enjoy trying out different cars and experience the latest models all in one place.
Car Subscription vs Car Buying:
When it comes to purchasing a car outright, this can be quite an expensive undertaking as you'll have to take out a loan to cover the full cost of the vehicle. You will also need to factor in additional costs such as insurance, registration fees, taxes and routine maintenance costs.
With that said being, if you buy a car that holds its value well over time (such as a classic or certain makes/models), you may still make money when it comes time to sell the vehicle.
Conclusion
Subscribing to a car from Quiklyz can be an excellent alternative to buying one. It offers convenience, flexibility, and affordability, making it a great option for anyone looking to get the most out of their transportation needs. As more companies offer this service, the options become increasingly varied and affordable. No matter your budget or lifestyle, there is likely a car subscription option that will fit you perfectly!
So don't limit yourself – explore all of the possibilities available when you consider subscribing instead of buying your next car. You could get the perfect ride at a price that fits your wallet!