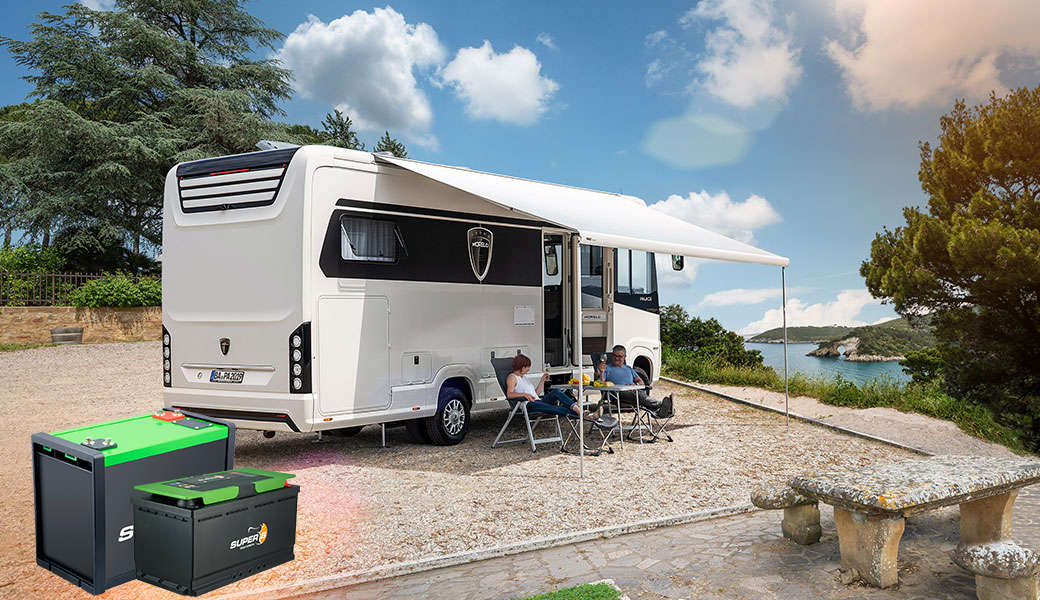 Many people have a dream to either seasonally, or permanently, live off the grid in their RV with the surge of satisfaction one gets from living autonomously without the reliance of having a power utility. Rather, solar systems with the best lithium battery for RV use can absorb energy, and run power to every component of the recreational vehicle to improve the quality of life for every family member embracing their adventure.
Shopping around for the best lithium battery for RV use can be daunting, as there are many batteries to choose from. This article is intended to help people new to RV ownership learn what to look for when buying the best RV battery that will never fail when it comes to powering their adventure.
Are Premium RV Batteries that Cost More Better than Cheap RV Batteries?
Your RV battery is a paramount accoutrement to your recreational vehicles internal configuration. It's what enables power to everything from your overhead vent to the coach, and from your air conditioner and heating unit, to the refrigerator, GPS, lights, and televisions. Premium batteries are known for keeping and maintaining their charge in even the harshest environments, and they have a longer lifetime value, as well as better warranties. Non-premium batteries are less expensive, but they are also less reliable. You have heard the old saying, "you get what you pay for", and this sentiment is very true when it comes to RV batteries. A good lithium RV battery will ensure you have the best vacation with amazing memories, as opposed to cheaper options purchased off global ecommerce sites that are notorious for losing charge, failing in severe weather, and not having a long life cycle. Indeed, premium RV batteries are worth the cost, as they ultimately give you value with greater performance.
Look for Premium Lithium RV Batteries that are Smaller, and Lighter
There are several premium RV battery brands to choose from, buyt experienced recreational vehicle owners know that Enduro power batteries are the best because they are smaller, lighter, and therefore allow for one to customize the battery bank by adding dual RC batteries, and any other components to maximize power and efficiency. Plan on taking your lithium RV battery in a power bank or on an ATV into the back country to set up camp with your friends? The light weight and small size will allow for easy travel, and an array of customization options.
Buy Your RV Batteries from a Company that Stands By It's Passion
The last thing you want to do is buy RV batteries from an automotive store that sells them simply because they have a high profit margin. Instead, look at the premium RV battery brands, learn about their business, give them a call to learn more about their products, and see how their passion drips into their lithium RV batteries. For example, Endure Power was created by Harrison Smiddy, an accomplished outdoorsman who saw plenty of flaws in existing RV batteries that significantly limited him with his outdoor adventures. Being tech savvy, the founders of Enduro Power breted something he knew people would want; the best RV battery that allows for multiple customizations, that's powerful, holds a long charge, has a long lifetime, and that offers great value with superior functionality. Do your research when you shop for RV batteries, and be sure to call Enduro Power to learn which battery type is the right one to meet all of your needs.