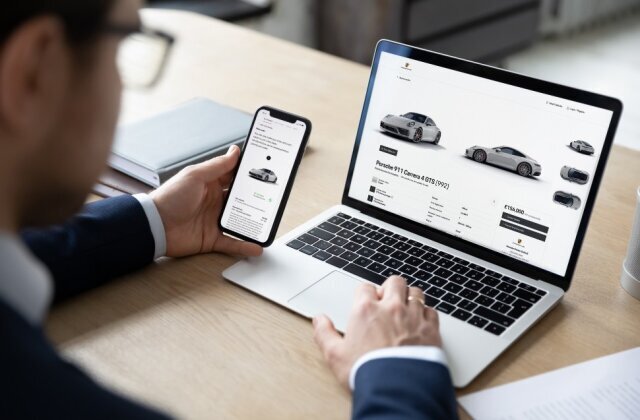 With technology getting smarter day by day, so are people. What was just a concept a few years back has become a reality. We are talking about car subscriptions! Most renowned brands are offering cars on lease. Therefore, car enthusiasts fall into an obvious dilemma concerning car buying vs. subscription.
However, this doesn't come with a straightforward answer, as several factors come into play while deciding whether to purchase or subscribe to a car. A thorough reading will help you to gain enough insight into the facts regarding car subscriptions vs. buying. Here are some pros and cons of purchasing and taking a car on lease. But before that, let's understand what buying and leasing a car means.
What Is The Difference Between Buying And Subscribing A Car?
The main difference between car buying vs. subscription is the sense of authority and control that you get. In the case of buying, you have full authority and control over the car that you have bought. But on the other hand, car subscription will only allow you to enjoy the authority over the car for a specific, limited period. Some other benefits of buying a car typically include complete mileage control and a compact idea of the costs involved.
Similarly, the benefits of leasing a car include reduced monthly payments than buying, no problems involved in resale, and minimum up-front cost. If you want to subscribe to a car, a reliable platform to resort is Quiklyz. Subscribe to a car on Quiklyz to receive the most flexible and convenient lease contract and enjoy the utmost freedom and control over your chosen vehicle.
Car Buying Vs, Subscription- Factors To Consider:
To decide whether subscribing to a car or buying it is a better option, you must take a look at all the factors mentioned below:
Car Subscription:
Flexibility:
Car subscriptions provide flexibility regarding how long you can keep the car and the ability to switch between different models. Moreover, if you need to change your city frequently, a car subscription would be the best option, as you would be free from the hassle of registering your car frequently.
Lower Upfront Costs:
With a car subscription, you can get behind the wheel of a new car for a lower upfront cost than buying a car outright. This would make more sense for those reluctant to pay a lump sum downpayment in one go. Also, if you are fond of new cars, buying a new model every year would sound crazy and might not be affordable. In such a scenario, subscribing to a car will help you accomplish your goals.
Fewer Maintenance Costs:
Most car subscriptions include maintenance and repair costs, which means you don't have to worry about unexpected expenses that you would have to bear otherwise be applicable if you bought the car. Therefore, it proves more affordable for you.
Car Purchase:
Ownership And Control:
The biggest advantage of purchasing a car is that you own your vehicle and can control its usage according to your choice and preference. Therefore, as an owner of the car, you can customize it anytime you wish to do so. Moreover, you can also decide to sell it anytime, without any restrictions. Therefore, most people whose emotions are related to cars prefer buying a car over subscribing to it.
Reduced Long-Term Costs:
While purchasing a car involves a much higher up-front cost as you need to pay a lump sum as a down payment, owning the car will eventually help you save money in the long run. This applies only if you plan to use the car for a long time.
No Restrictions On Mileage:
If you subscribe to a car, there will be some restrictions on mileage, exceeding which will impose additional charges. Therefore, if you are a person who loves to head on too-long drives with your family in the car and doesn't want to be bound by any mileage restriction, consider owning a car rather than subscribing to it. You can drive and enjoy your journey for as long as you want.
Final Thoughts
Therefore, car subscription vs. buying depends largely on the purpose behind why you need a car and your budget. People who value flexibility and lower upfront costs and don't want to worry about maintenance and repair expenses can easily subscribe to a car on Quiklyz.