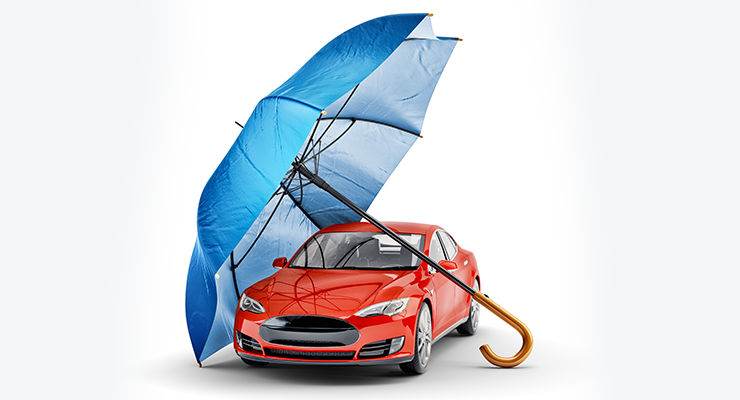 It is a common misconception that vehicle insurance only benefits those who drive rashly. However, it is a regulatory requirement and is needed by all vehicle owners. When selecting an insurance cover, there are two types of plans to choose from—a third-party liability cover or comprehensive insurance cover. A third-party plan is a minimum required insurance plan that offers limited coverage by providing protection for legal liabilities. These legal liabilities may arise due to injuries to a third person or damage to their property.
On the other hand, comprehensive plans provide protection for not just third-party liabilities, but also for the repairs required to your vehicle. Hence, they have a wider scope. Considering the wider insurance coverage, these comprehensive motor insurance plans can be expensive.
But not in every policy year you would file an insurance claim. There are many policy years when no claim is made and that's when the insurance company passes on the benefit of such claim-free years to the policyholder by offering a No-Claim Bonus or NCB. While most policyholders are familiar with the broad concept of NCB, this article highlights some essential facts about the NCB. Continue reading to know more.
NCB is a markdown in premium available only at policy renewal
As discussed above, an NCB is a concession in the premium amount. As there can be policy periods where no insurance claim is made, the insurer passes on such a benefit to the policyholder thereby lowering the premium amount. For the insurer to offer such a benefit, an entire policy period needs to be complete and thus, the NCB benefit is only available at vehicle insurance renewal of your policy. The percentage of such an NCB benefit starts at 20% and goes all the way up to 50% with consecutive claim-free policy periods. *
NCB belongs to you and not your vehicle
The no-claim bonus is associated with you, the policyholder, and not the vehicle. Therefore, even if you change your vehicle, it does not impact the NCB benefits. You will continue to receive any accumulated NCB benefits when renewing your vehicle insurance policy. But there is one important step that you must remember to carry forward the NCB benefits, which are by transferring them. To transfer your accumulated bonus, you need to obtain an NCB transfer certificate. Presenting such an NCB transfer certificate to the new insurance company helps to continue receiving the NCB benefits in your new insurance policy too. *
NCB calculation is based on own-damage premium only
The amount of NCB is calculated as a percentage of the own-damage premium. Thus, no NCB benefits are available for liability-only covers. When selecting either a comprehensive insurance policy or a standalone own-damage plan, these NCB benefits can be computed using a vehicle insurance calculator. *
Making minor claims will cause a bigger loss
NCB is a benefit that is available only when the previous policy period is without any claim. Thus, any claim, be it of a large or small amount, will end up resetting any accumulated NCB requiring you to pay the full amount of premium at the renewal date. To avoid such long-term losses, it is best to skip making an insurance claim for minor repairs. *
* Standard T&C Apply
With some of the facts about NCB discussed, you can purchase a robust insurance policy by making an informed choice while understanding the nitty-gritty of the no-claim bonus in vehicle insurance policies. Insurance is the subject matter of solicitation. For more details on benefits, exclusions, limitations, terms and conditions, please read sales brochure/policy wording carefully before concluding a sale.