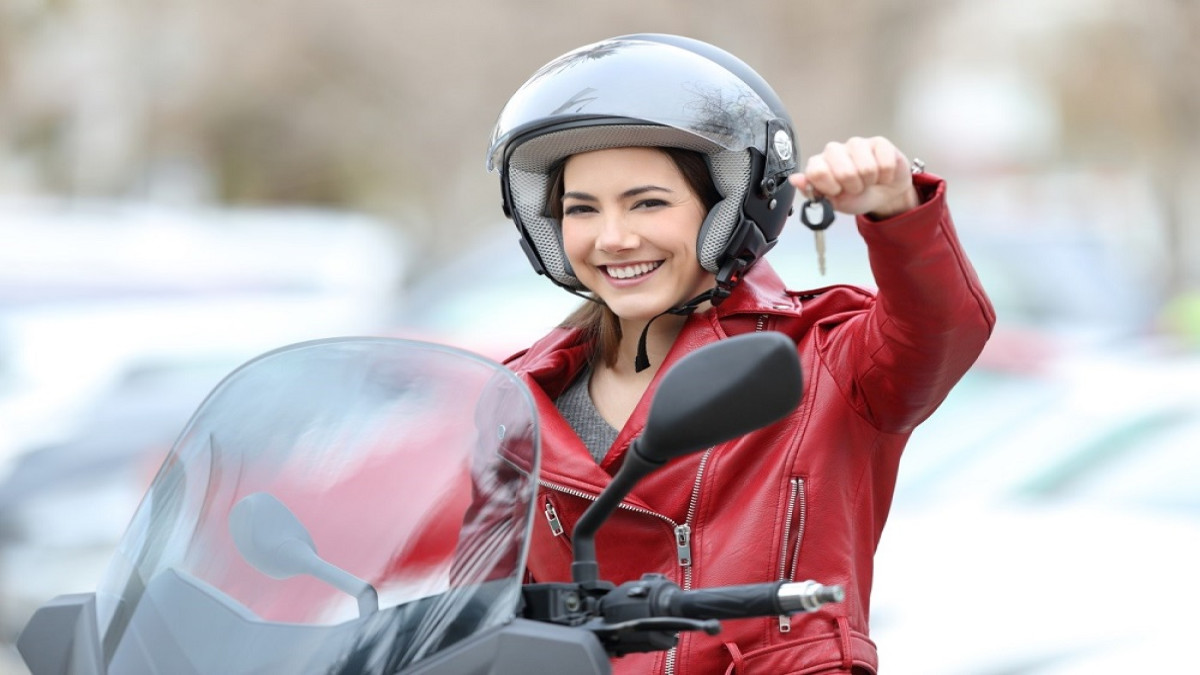 What is a credit or CIBIL score?
Financial institutions and banks have a system that verifies an individual's creditworthiness before lending if they are searching for credit to fulfil their financial needs.
This system requires that the financial institution or the lender review the borrower's financial performance by evaluating their transactional records received from a firm called CIBIL.
Such records are finally compiled into a 3-digit credit score, also known as the customer's CIBIL score.
Importance of CIBIL or credit score
Your CIBIL or credit score is a sign or indication of the borrower's creditworthiness. CIBIL, or The Credit Information Bureau (India) Ltd., is one of the credit organisations authorised by the Reserve Bank of India (RBI) to evaluate this score.
A verified CIBIL score is in the range of 300 to 900, with 900 displaying the highest creditworthiness. The higher the score, the higher is the probability that your application for a two-wheeler loan will get approved.
Your CIBIL score is based on your current debts' payback or repayment record. On-time payments on all balance debts like loan EMIs, credit cards, etc., make sure you have a high score. But being a defaulter on loan repayment leads to a fall in the score. Two-wheeler loans for CIBIL defaulters are more likely to be rejected than a person with a good credit history.
Want to know more about two-wheeler loan eligibility? A high credit or CIBIL score of 750 makes you the perfect candidate for any kind of loan. A two-wheeler loan for a CIBIL score of 550 or lesser can result in rejection or a higher interest rate. This is because you may be seen as a high-risk borrower, based on the lender or financial institution's policy. The lender will also consider your calibre to repay the loan, which is assessed by your credit score and other factors like job security and bank balance.
The scale of the CIBIL score
The credit or CIBIL score ranges from a score between 300 and 900. As the credit or CIBIL score moves towards 900, the market considers a person as more worthy of new credit. A good credit score also reduces the probable transaction's risk factor and guarantees better repayment opportunities within the existing loan tenure. It would also help to compare the bike loan interest rates of various financial institutions.
Favourable or Ideal CIBIL Score when thinking of taking a Two-Wheeler Loan
A bike loan puts you in a higher position to buy your dream bike. But the CIBIL score for a two-wheeler loan can hugely affect your credit accessibility.
A medium or low CIBIL score can hinder safeguarding the credit.
Even if you are placed favourably to clear existing dues and fulfil the EMIs timely, there are high chances that a poor CIBIL score will result in your application getting rejected. Tata Capital now offers two-wheeler loans on applications with a bad credit or CIBIL score.
If you have a bad credit score and still require a bike loan, you will have to compromise on a few aspects to get two-wheeler loan eligibility:
Additional down payment – With a bad credit score, you will have to pay extra on the down payment. Paying it reduces the outgo on the interest rate and lowers the loan tenure. This is a good option as the loan amount to be paid back is less.
Co-signer – Finding a co-signer with a good credit score could be another feasible option to get a two-wheeler loan. The co-signer's creditworthiness will be considered for approval of the loan.
Comparison of multiple lenders – It is astute to keep several options open for choosing and comparing various lenders. With adequate research, you will successfully obtain a two-wheeler loan from a suitable lender with better terms, conditions, and interest rates. You should compare bike loan interest rates of the best returns. You can approach banks and other credit institutions. A bike loan EMI calculator can help you assess which two-wheeler loan you should opt for.