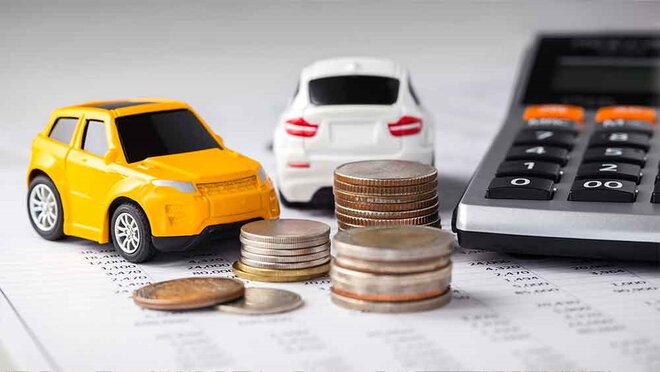 One of the most significant decisions an individual makes in their lifetime is buying a car. And it becomes quite important to take into consideration the most required parameters before you purchase it.
Truth be told, the most crucial parameter to consider is a car down payment. In short, getting your down payment while subscribing a car may block the cash required for wealth building or other revenue. But a large down payment can cause several financial complications in your life.
As a result, you lose liquidity in your finances. The money does not get invested elsewhere, which was necessary at that point in time. So, whether you are an organisation looking to procure a fleet or an employee desiring to buy a vehicle, down payments are a burden.
So, is there any chance to avoid paying the down payment when buying a new car? Welcome to this post that elucidates the ins and outs related to the average down payment and how to avoid it. But first, let's learn what exactly a car down payment is.
How do you describe a Car Down Payment?
A car down payment may vary based on a lender's policies and the car type bought. The minimum down payment ranges between 10 and 20% of an ex-showroom price. The higher the down payment, the lower the interest rate of the car. But note that EMI may increase when you choose a zero-down payment policy.
Several Parameters Determining the Amount of the Average Car Down Payment
Here's how the amount of the down payment gets calculated:
1.    The Overall Budget
The foundation step to calculating the minimum down payment for the car is determining the car amount. Please take into consideration the following parameters, including:
Monthly expense
Income
Outstanding debts
Ensure to assess other additional costs like insurance, maintenance, and overall fuel expenses while factoring in the budget.
2.    The Type of Vehicle
Soon after demonstrating your budget, you must start looking at cars within the price range. Remember, the type of car is another important parameter. Whichever type of car you choose (be it a luxury vehicle, sports car, etc.), it can determine the average car down payment amount.
3.    The Amount of Down Payment Using a Calculator
After choosing a lender and securing a loan, you can easily calculate the down payment. You may use an online calculator that allows you to input different parameters like:
Your budget
Loan terms
Type of car you want to buy
A calculator tells you how much you need to pay upfront while purchasing a vehicle.
4.    Extra Costs (If Any)
Besides the minimum down payment, you need to pay taxes and fees while subscribing a car. So, ensure you assess the expenses and add them to the calculation.
Is there any chance of getting a car with no down payment?
Yes, you can get your car without any down payment. Read the following points to learn how :
1.    A Cosigner
How about getting a friend or family member with a strong credit score to cosign the loan? If you have poor credit, you can have a cosigner get the car with no down payment. The best part is that you will get lower interest rates too.
But remember one thing: being delinquent on a payment can decline both your and your cosigner's credit scores.
2.    Boost The Credit Score
A higher credit score gives you a chance of getting the car without any down payment. Now, how do you improve your credit report? You may easily improve the credit report in different ways. Assessing the accuracy can be a fundamental step.
You also need to pay the bills timely. Remember to pay off the debts & credit card balances accordingly. Besides, you must aim to keep the credit utilisation rate or amount you use within 25 to 30%.
So, if you don't wish to make the down payment, don't worry; with the above-mentioned aspects, you can get a chance to avoid it. In short, the down payment for a new car may vary between 10 and 20% in India, considering the ex-showroom price.
Closing thoughts
A few companies offer zero down payment car loans. But if you want to opt for such offers, you first need to consider the down payment when buying the car because it may affect the loan interest rate and overall cost. Get a chance to subscribe to a car on Quiklyz.
Quiklyz is your one-stop destination that engineers a way for businesses, individuals, and corporates to experience the ease of vehicle subscription. The company assists them in unlocking the different benefits that the model offers. Want to subscribe to a car on Quiklyz? Consult the team at your earliest.